Beverage and Beer Packaging
from £91.00 (inc. delivery, ex-VAT)
Our beautiful, lightweight, easy to assemble beverage packaging options are in stock and available to order now. Industry leading design, manufactured in our state-of-the-art facility in the UK.
Made from recycled cardboard

*

Prompt service and quick delivery

**

Stamps and stickers available
** Typical order to delivery time of 5 business days.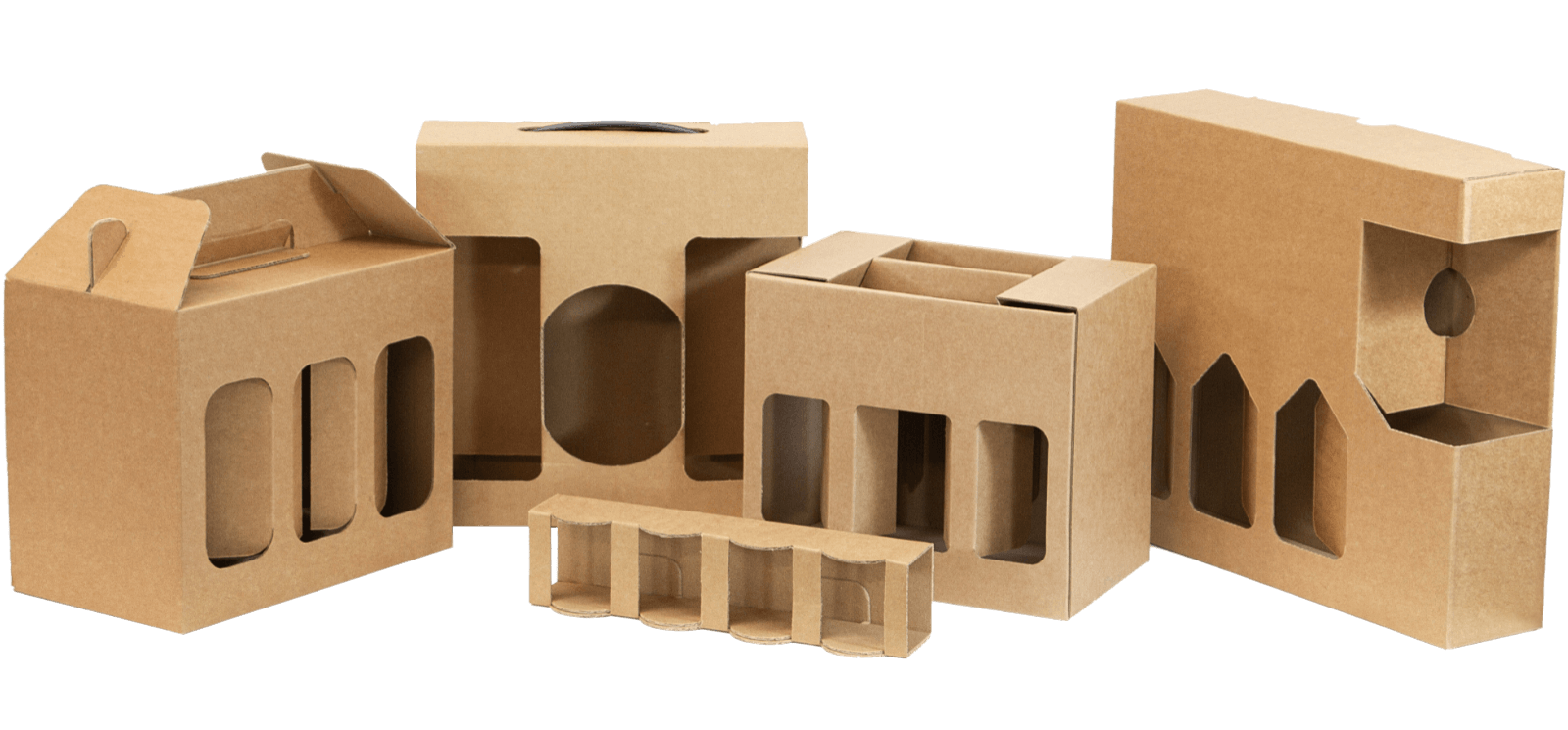 More about our Beverage Packaging
The craft beer and microbrewery industries are growing more popular now than ever.
We have created a range of beer packaging options to showcase products specific to this industry. Whether it's for display purposes, a gift box, or a carry case; we can help highlight your brand whilst protecting your product. With easy and efficient assembly, we consider the product and also the end user, keeping the product secure and safe.
If you're looking for a custom packaging solution that not only looks good but is also strong and secure, then we are here to help.
We have a variety of beverage packaging options available depending on the beverage size, from standard cans to large bottles with glass holders. We can also provide engineering services to design packaging specific to your needs, please contact us for further information.
Material and finishing options
*Our cardboard is fully recyclable and biodegradable, making our beverage packaging solutions a sustainable choice with minimum environmental impact. It's made from 75% post-consumer waste and is FSC certified.
Supplied in plain cardboard
Stamp or stick on your logo/brand
Full print and colour options available – call us
PRICES START FROM £91.00 (inc. delivery)
Custom printed or high volumes?
If you are looking for full colour custom printed packaging at high volumes and lower unit prices, we can still help.
Make an enquiry
Try B4 Buy